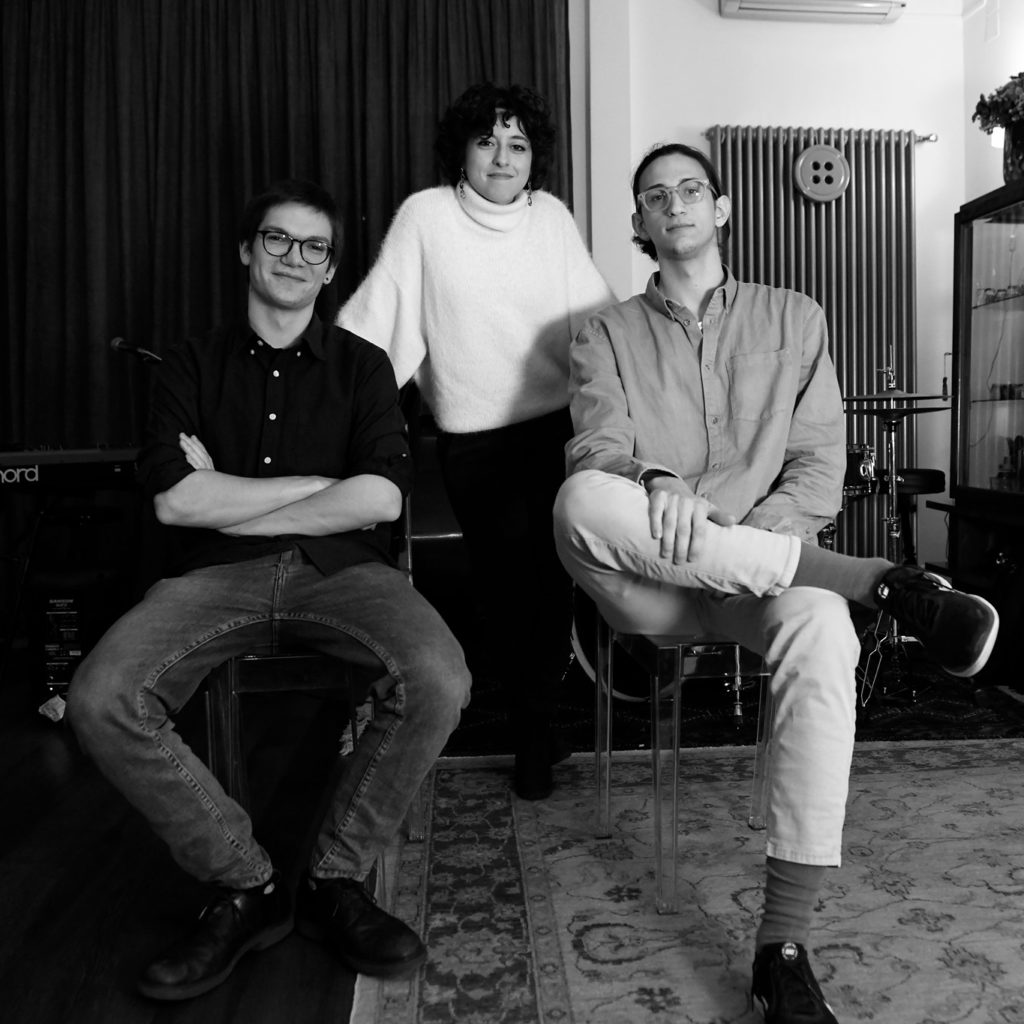 FEDERICA LORUSSO - piano
EGIDIO GENTILE - drums
DAVID MACCHIONE - doubble bass
Energy, movement, intimacy and lyricism are the keywords of Federica Lorusso's music. In the autumn of 2019, three Italian young musicians (David Macchione on bass, Egidio Gentile on drums and Federica on piano and vocals) decided to put their musical skills and identities together in order to make Federica's music alive.The sound of the italian Trio, largely inspired by traditional post-bop, has acquired various elements of innovation over time, being subject to the influences of famous trios such as that of the early Brad Mehldau, with sonorities we can hear in some Shai Maestro's works. The project has the particularity to be enriched by the voice of the Federica which often creates some harmonization or counterpoints over lines of the piano, with a special acoustic result. Her music is often complemented by the warm and lyrical playing of the great Claudio Jr De Rosa on saxophone, who gives to the project a different particular flavour, in perfect harmony with the sound of the band. The Trio already performed in nice international venues such as the " Athens Technopolis Jazz Festival" in Greece, the "Bibliotheek of The Hague" in Holland, ready to perform soon in Italy at the "Nel Gioco Del Jazz" in Bari.